April 20, 2021

Enter coupon code DigDeeper2021 at checkout to save 50% on any of the following titles:

Offer not valid for previous purchases. Expires April 29, 2021.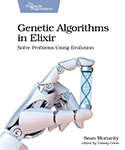 Genetic Algorithms in Elixir Explore the power of genetic algorithms through practical examples, all in a language you already know.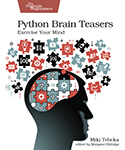 Python Brain Teasers Use the quirks in Python as a teaching opportunity with 30 simple, mind-bending programs.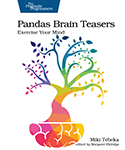 Pandas Brain Teasers This book contains 25 simple programs that will challenge your understanding of Pandas.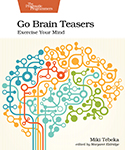 Go Brain Teasers Think you know Go? Put your skills to the test with 25 simple challenges that will leave you scratching your head.


Powerful Command-Line Applications in Go Design, build, and test fast, reliable, cross-platform command-line tools using the Go programming Language.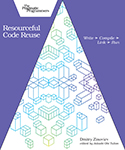 Resourceful Code Reuse Avoid the drawbacks and harness the benefits associated with seven code reuse models in Python and C.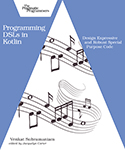 Programming DSLs in Kotlin Create expressive and elegant domain specific languages in Kotlin, allowing advanced users to interact with your applications more effectively.


Quantum Computing Get your hands on a real quantum computer, and use it to solve problems in ways you never thought possible.

You Could Be a Published Author
Is there a tech topic you are deeply passionate about and want to share with the rest of us? You could become a published Pragmatic Bookshelf author! Take a look at our pragprog.com/become-an-author page for details, including our 50% royalty (yes, for real!) and world-class development editors.
Remember, the best way to tell the future is to create it.
Who Are We?
The Pragmatic Bookshelf publishing imprint is wholly owned by The Pragmatic Programmers, LLC.
Andy Hunt and Dave Thomas founded the company with a simple goal: to improve the lives of professional developers. We create timely, practical books, audio books, and videos on classic and cutting-edge topics to help you learn and practice your craft.
We are not a giant, faceless, greed-soaked corporation. We're a small group of experienced professionals committed to helping make software development easier.
Thank you for your continued support!
Don't Get Left Out
Are your friends jealous that you get these spiffy email newsletters and they don't? Clue them in that all they need to do is signup at pragprog.com.
Tell your friends! Tweet this
Follow us on Twitter for the latest news, commentary, and occasional discounts: @pragprog, Andy Hunt @PragmaticAndy.
Thanks for your continued support.

By Professional Developers, for Professional Developers
PragProg.com
Sent by the Pragmatic Programmers, LLC. • 9650 Strickland Rd Ste 103-255• Raleigh NC 27615